People
Ecosystem, HR Policy, Team, and Career
We have adopted a structural model that puts everyone on an equal footing, including top management, because we want each person to take responsibility for their own work and role, fostering distributed and shared leadership. There are no bosses, but one unified team that collaborates: every department is interconnected, a concept further emphasized by our Power Teams, which are formed at different times throughout the year to work on special projects and parallel activities alongside the day-to-day operations. This is our way of improving and evolving together, for all.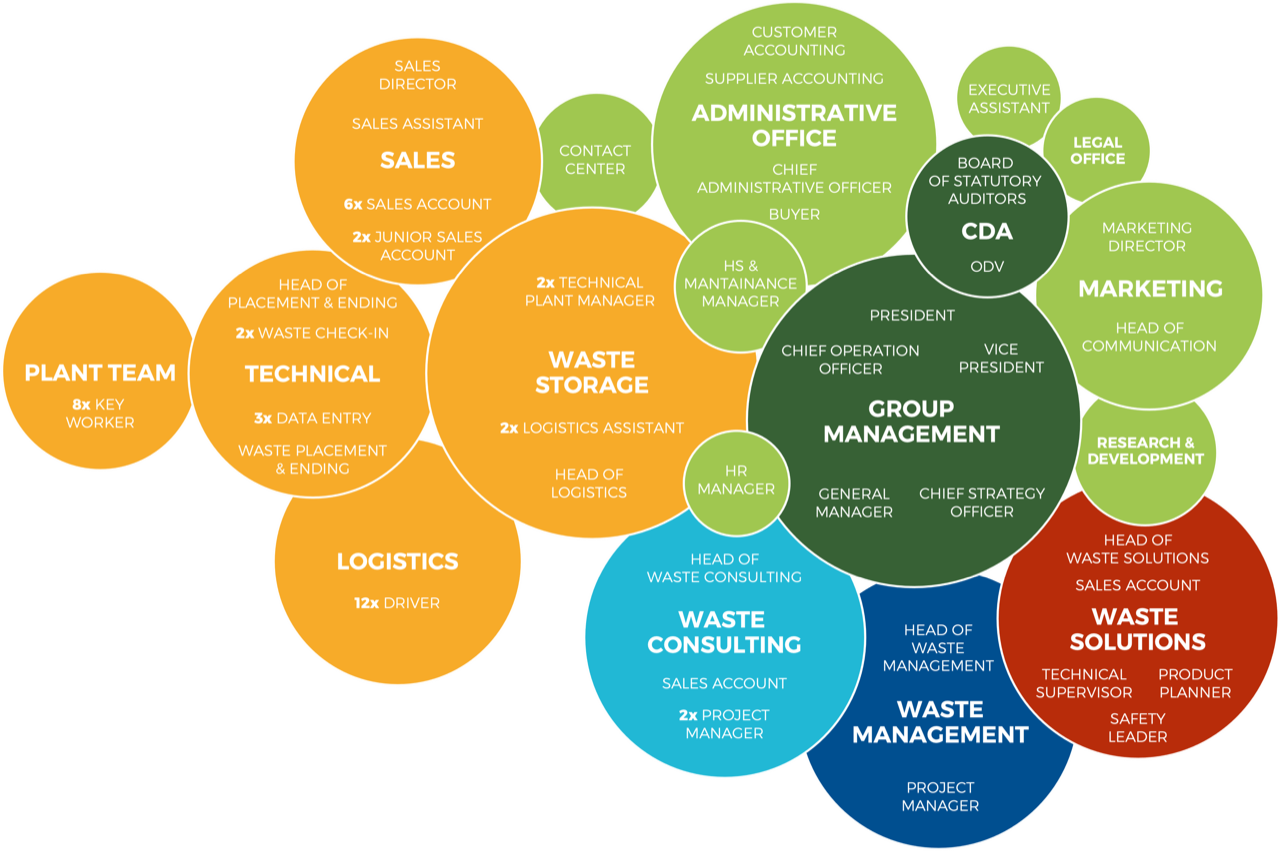 The guiding model of our HR policy
is that of positive organizational science, where
it is important to take care
of the well-being of individuals at all times.
In this regard, we support the professional and personal growth of all employees, as we believe it is the best way to promote self-fulfillment and increase satisfaction in their work. For us, work is an integral part of people's lives, and therefore, it is an aspect that should be nurtured, just like any other area of life.
WHAT WE COMMIT TO EVERY DAY
We meet the workforce needs from the perspective of current and future human resource planning.
We create a transparent and safe environment that supports teamwork and encourages participation.
: We invest in human resources to support the development of each employee in a perspective of continuous improvement and in line with the company's strategies and objectives.
We increase satisfaction for all by embracing personal and societal expectations, taking into account perceptions and performance indicators.
We take care of people's well-being at all times and right from the start: for this reason, those who join our company will receive the necessary support through training and coaching.
The soft skills we believe in:
#communication skills
#management of stress and internal motivation
#result orientation
#teamwork and cooperation
#time management and priority setting
#proactivity
#corporateawareness
#awareness of costs and productivity
#analytical thinking
#knowledge of the process
#negotiation skills